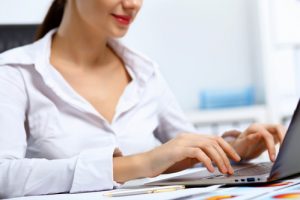 It's no secret that using the internet to connect with customers is a must in today's business world. But because so many people utilize the internet for personal social interactions, it's important to not get your brand name tied into matters of a personal nature. For example, the way you would interact with your friends is different than the way you would interact with your customers. So, it's really no different online.
The problem is that some business owners get a bit too friendly with their audience through their social media accounts. Now, let it be clear that there's nothing wrong with being friendly. We highly advocate friendliness when it comes to interacting with customers. But starting conversations with "yo, what's up?" using your company's social media accounts may not necessarily be good for business.
Why is it important to maintain a professional attitude online? You never want your brand to be misunderstood or misinterpreted. No matter how friendly you decide to be, never lose your sense of professionalism. "Be pleasant, but not overly friendly with online customer interactions," says Stephanie Walden on Mashable.com, "If there's one thing social-savvy commenters will call a brand out on faster than a poorly placed typo, it's getting too chummy online in an awkward, insincere manner."
She goes on to point out that it's a bad idea to use emojis and other symbols that are in keeping with informal text messaging and internet-speech. Using overly casual language, cheesy puns or banter and improper grammar and punctuation can hurt your company's brand image. Keep in mind that there are many other members of your target audience out there who may be looking to your social media accounts for information. You don't want to turn them off.
How important is responding to customer questions in a timely manner? The probably-too-obvious answer is that it is extremely important! In fact, social media are commonly used as modern day help desks. If customers ask you questions or make requests for help using their Facebook or Twitter accounts and you don't respond within a day, most of them will consider themselves ignored.
"Millennials in particular can be averse to speaking on the phone, and reaching out via social may come as second nature," informs Walden, "Having a dedicated person paying attention to online inquiries is key. Be sure this employee knows to check not only Twitter mentions or Facebook post comments, but also the comment sections on any company-produced blog posts, as well as direct messages on Twitter, Facebook or Instagram — and yes, even the dreaded YouTube comments."
Should social media be used to handle disputes? We would definitely advise against it. If a customer has become disgruntled and has used social media to air his/her grievances, it's best to contact that customer directly. Not only should you be treating the matter in a serious enough way that you put in a phone call to the customer, you definitely don't want an argument of any kind to be made public.
"Every now and then, you're going to have to deal with a customer on social media voicing complaints, sometimes in an obnoxious manner," admits Walden, "It's key to get these heated conversations offline, as quickly as possible and in a way that not only placates the upset customer, but also communicates to online observers that the issue is being handled."
Comments Off on What Are The Best Ways To Interact With Your Customers Online?