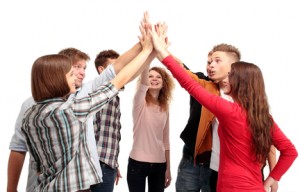 In yesterday's blog, we touched upon a touchy subject – disgruntled customers. No business owner likes to see his/her company as one that can anger a member of the buying public. But no business is immune to the possibilities of losing customers every now and again. Retaining them is made possible through following a number of important steps. We outlined a few of them yesterday, but would like to continue where we left off.
Here are three more ways to win back your angry customers:
1. Attempt to arrange a meeting with the disgruntled customer. One of the first steps to winning back an angry customer is to prove that your heart is truly in repairing the relationship. To get to the bottom of things, you'll want to arrange a meeting to discuss the particulars of the situation gone wrong. On Entrepreneur.com, Dave Mattson advises that you work to discover the factors that lead your customer to the decision to part ways.
"Don't be defensive," he insists, "Take responsibility and apologize, if appropriate. Use the meeting as a means for improving but also as a basis for learning more about your client's needs. The new service provider may not be asking these questions, resulting in there being a potential opportunity down the road to try to win back the client."
2. Discover what it was that brought the customer to you in the first place. Sometimes, it's necessary to remind your customer about what he/she loves about your brand. If you can remind the individual about the benefits of working with you, he/she may be more inclined to give you another chance. On AmericanExpress.com, Ivana Taylor suggests that you compare a list of customers who chose your brand over the competition to one of customers you've lost.
"Don't forget to match those lists against the competitive strengths of your organization," she recommends, "Don't just take customers for the sake of having more customers. Focus on delivering on your brand promise and nurturing your customer experience. Only make adjustments that will further those two elements and make a positive impact on your bottom line."
3. Don't take it personally. All of us are susceptible to having our feelings hurt. But, remember that when a business relationship goes bad, it isn't always because of your personality. There is a lot of competition for your business out there. Look at things from the customer perspective and realize that being a person's best friend isn't always enough to secure his/her business. Mattson suggests that this attitude can help to grow your business in the long run.
"Don't become too emotional," he advises, "Client churn is a part of the business experience, and once you accept that, however grudgingly, you will also understand that nothing is forever. Look at loss of a client as a new opportunity to win the business back — and likely at a lower cost than you paid the first time."
At Synergy Marketing, our experience has shown us that handing out free promo gifts can work wonders to mend fences. To place your order for the promo gift of your choice, call us at 1-877-748-9884 between 9am and 5pm EST or email us at info@gosynergygo.com! You can also sign up for our Insider E-Flyer Program HERE!
Comments Off on 3 More Ways To Win Back Your Angry Customers