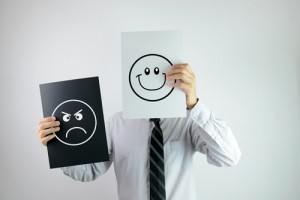 In yesterday's blog, we revisited the topic of angry customers. It's a topic that most business owners wish to avoid, but it's an important one nonetheless. Dealing with disgruntled customers should be seen as learning opportunities. The better you handle such situations, the better you'll be able to improve your business overall. Your ability to resolve issues with angry customers can actually make or break your company.
So how can you improve your relationships with them? Here are three ways:
1. Don't take it personally. It isn't easy to avoid an emotional response to someone who is expressing anger towards you. You're only human. However, it's important to keep in mind that when a customer is upset with an aspect of your business, it isn't a personal attack against you. Give your customer the opportunity to vent and realize that your job is to improve the relationship between the customers and your brand. This person doesn't have to be your personal friend.
"When a customer is upset, remember that it is not a personal attack," asserts Shari Waters on About.com, "Let them talk as long as they need to, not only to get it off their chest, but to thoroughly explain the problem. Listen carefully! You cannot fix what you don't understand, so be sure to ask the customer enough questions to learn what is bothering them. By simply listening, the customer will realize that you are interested in their problem and he/she will eventually calm down enough to discuss the situation in a positive manner."
2. Endeavour to work with your customer to find a resolution. Don't assume that you know exactly how to fix a customer's problem. There's no better way to come to a resolution than probing your customer to discover exactly what can be done to satisfy him/her. Let your customer know that you care about his/her business and that you're willing to find a solution that will prove it.
"When your customers decide to purchase your product or service, they commit to a financial relationship with you," explains Ron Burley on Inc.com, "When problems arise, they want to know that you're willing to listen and aren't going to run for the door. A positive statement that you are willing to work with them to find a solution, rather than being their adversary, begins a conversation that can be your best insurance against that customer going rogue and blasting you on the Internet."
3. Request further feedback. So you've resolved an issue. That's excellent. But have you discovered ways to avoid such incidents in the future? Use the experience to learn more about how you can improve customer relations going forward. Don't be afraid to ask your customer if there is anything more you can do to improve your business. You may just find it to be the best way to grow your company's reputation.
"Dealing with each unpleasant customer should be a learning experience," says Waters, "Customer feedback should be viewed as an opportunity for change. Keep in mind that not all customers can be pleased. Some people are just complainers and nothing you do will change that. But everything you can correct about this situation will help with future events. Keep improving in areas over which you have control."
Of course, it never hurts to offer your customers useful promotional gifts that bear your company's name and logo as a way to resolve issues. To place your order for the promo gift of your choice, call Synergy Marketing at 1-877-748-9884 between 9am and 5pm EST or email us at info@gosynergygo.com! You can also sign up for our Insider E-Flyer Program HERE!
Comments Off on 3 Ways To Improve Relationships With Angry Customers