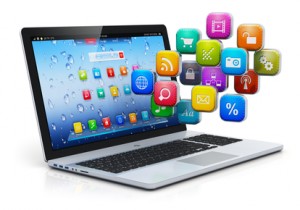 Over the past couple of days, we have been blogging about the importance of using Craigslist to promote your small business. After all, we feel that it's important to practice what we preach. At Synergy Marketing, we post a new Craigslist ad every day of the week in order to reach as many potential customers as we can in Canada. Craigslist can be especially useful if you have a company that works with customers from all over the country, like we do.
There are, of course, many other ways to use the internet to promote your business for free. And why wouldn't you? Firstly, it doesn't get much better than free! And secondly, the internet is arguably the most popularly-used communication tool in today's tech-savvy world. There truly is no downside to, at least, giving it a try. So what are those other ways to promote your business on the internet for free?
On SearchEngineWatch.com, Carrie Hill writes that it all starts with your website. Naturally, it won't make a whole lot of sense to market your brand online if you don't even have an online presence. But once your website is up and rolling – which it certainly should be by now – how can you drive more traffic towards it? Thankfully, Hill answers that question by providing several ways that you can market your website for free. Here are five.
1. Write a press release. "Press releases still work," insists Hill. Write up a press release and send it out to your entire emailing list and encourage a response. Ask your customers to contact you for more information or to take advantage of special offers that you put forth in your release. She also advises that you "send the press release to your local media outlets, or any niche media outlets that may be interested in what you do."
2. Share links with other businesses. Driving traffic to your website will increase when you make use of other websites. Contact other business owners to see if they'd be willing to do a simple link swap. You scratch their back and they'll scratch yours – or so the saying goes. "Setting up joint benefit with local businesses or others in your niche can help you reach eyes you never did before," says Hill.
3. Write a "how-to" article. Showcasing your expertise in your field is always a great way to attract attention and gain favour in your industry. Hill suggests that you write your article and submit it to such sites as Wikihow.com or Answers.com. "This is kind of fun and a good resource for getting mentions and links," she believes, "Looking at your product or service in a step-by-step manner is often enlightening in several ways."
4. Film a "how-to" video. If there's anything that people like more than reading interesting articles online, it's watching videos online. Hill suggests that you record a video that showcases your expertise and how your products and services can be of value to customers – then upload it to YouTube. "Be sure to optimize your title and descriptions," she advices, "Once it's uploaded, write a new page and embed the video on your own website."
5. Start a blog. Obviously, this is advice that we have taken ourselves. Daily blogging keeps your website fresh and offers important content that turns into reasons that your website will get picked up easier in search engines. If you're not much of a writer, you may want to hire a professional blogger. Sure, at that point, this tip exits the "free" category. But, from experience, we can tell you that blogging is well worth it. Look into it further HERE.
Be sure to check back for tomorrow's blog as we continue to provide more great tips on how to use the internet to promote your business for free!
Comments Off on 5 Ways To Market Your Website For Free