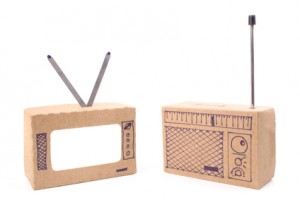 In yesterday's blog, we unveiled a number of telling statistics about promotional products and their effectiveness worldwide. With Europe-based studies confirming that business owners are as successful using them out there as business owners are using them, here in Canada, it stands to reason to suggest that promotional products are the best ways to advertise small to medium-sized businesses. The bottom line is that they work!
The PSI website, reveals that the German Promotional Product Association (GWW) had the market research institute, DIMA conduct a study in January 2012. Its objective was to examine the advertising impact of 28 different promotional products. The study, which drew its results from over 2,000 respondents, overwhelmingly found that promo gifts were, indeed, more successful than radio and TV advertisements in conveying positive brand messaging.
The main reason is because promo gifts can be used continually. While radio and TV commercials come and go within a matter of seconds, promotional products have staying power. Because they each perform a function, they do more than simply remind recipients of the company that gave the gift out. They continually inspire positive feelings about the company by offering a usefulness that can be depended upon time after time.
According to PSI, the results of the survey show that people tend to use their promo gifts quite frequently. "On average, they are used once daily, thus enabling one advertising contact opportunity every day," reports the site, "The test participants also remembered promotional products which they already had for five years and longer. Such 'Advertising Touchrates' can hardly be found for classic advertising methods such as TV, print media and radio."
It's important to consider how memorable your advertising method is. While commercials may have lasting impression due to their entertainment value, they don't always work to actually sell the product or service being advertised. Promo products, on the other hand, help for people to better recall the advertiser. This was another finding of the survey conducted by DIMA, according to the PSI website.
"Promotional products also came out ahead in the 'recall' segment," it reads, "more than 50 per cent of the test participants could remember the brand or company name. Analyses of other advertising media only resulted in a brand recall rate of 28 per cent for TV (source: ARF) or 25 to 38 per cent for radio (source: RMS)." Consider, as well, the cost-effectiveness of using promo gifts as an advertising choice.
Producing radio and television commercials can be incredibly costly. This is why we are all so used to seeing such ads from major corporations versus small businesses. Patrick Politze is the Director of the GWW. He stated as much when he said that "the advertising impact study shed light on the fact that promotional products are among the most cost-efficient forms of advertising. If the promotional product is applied properly, it is far superior to other forms of advertising with regard to central impact indicators such as recall, likeability or image transfer."
It's time to get in on the action! As mentioned, Synergy Marketing has a wide array of promotional products to choose from. Pens, key chains, knives, tools, flashlights, water bottles and so much more are all available. We're especially proud of our new line of promo gifts. Be sure to ask one of our friendly and knowledgeable sales reps about them. Order the promotional product of your choice by calling us at 1-877-748-9884 today!
Comments Off on Promo Gifts Proven To Outperform Radio And TV Ads