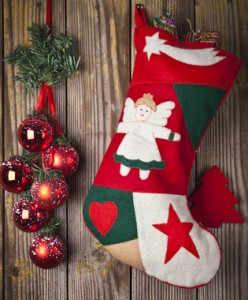 Christmas is just a few weeks away. And people are hitting the malls harder than ever before looking for gifts for their loved ones. As a business owner, this is clearly welcome news. But what are you doing to ensure that you welcome as many visitors to your store as possible? Sure, we can rest on our laurels and just assume that business will pick up. But it's important to take steps to ensure that business will be booming well into the new year.
On ECmag.com, Mike Dandridge writes that that are several ways to market your business during the holidays. And although his focus is on the electrical contracting business, his many ideas can serve to help business owners of all kinds. After all, the holiday season attracts many different customers who have a wide range of needs and requirements when it comes to their shopping lists. Here are six ways market your brand this holiday season.
1. Hold an open house. Why not invite over your customers as guests to an exclusive marketing event? This may work excellently for realtors or other salespeople who have products to be showcased outside of a traditional store. Dandridge writes that "personalized marketing is most effective at turning clients into loyal customers, and nothing is quite so personal as inviting people over to 'your place' during the holidays."
2. Mail holiday cards. Even with the social media-crazed, digitally-enhanced, tech-savvy world that we currently live in today, traditional holiday cards still carry with them very personal and considerate touches. As Dandridge states, "everything old is new again, and a sure fire way to stand out is to go back to 'snail mail.' Send cards but not just any cards." We agree! We highly suggest our absolutely amazing Holiday CDs & Greeting Cards!
3. Send a holiday newsletter. Even though it's an excellent idea to give out your holiday cards, you certainly don't want to forget about the power of email. Dandridge suggests that even if you don't regularly send out newsletters, you should create one for the holiday season. "Provide your customers with information that will benefit them first," he recommends, "Identify some trends that may be of interest in the coming year. Give a recap of the past year."
4. Get involved in the community celebrations. "You don't have to be Santa Claus in the town parade," says Dandridge, "but getting involved in traditional celebrations is great for relationship building." As we've often said on the Synergy Marketing Blog, any involvement in your community is always a win-win. Giving back to those in need is what the holiday season is truly all about. And, of course, it looks great on your business too.
5. Follow the 10:30 rule. This tip is one of the more unique and interesting ones. "The 10:30 rule is about staying within 30 days of your top 10 customers," Dandridge informs us. He goes on to note that one of the best ways to practice this rule is to "send a new year card in January. People receive many cards in December, but a card in January will make your name stand out. In February, make a personal visit and leave a company brochure."
6. Dust off your website. You can never underestimate the power of the internet. Now where have we heard that before? Perhaps, it was in one of our recent blogs about the popularity of online shopping in Canada! Dandridge points out that keeping your website updated is important to reflect the changes in your company. Unlike the Yellow Pages, he highlights, your website shouldn't remain unchanged all 365 days of the year. Update it with your holiday specials!
Get your hands on those Holiday CDs & Greeting Cards in addition to many other promo gifts that may better suit your business by calling Synergy Marketing at 1-877-748-9884 today!
Comments Off on 6 Ways To Market Your Brand This Holiday Season