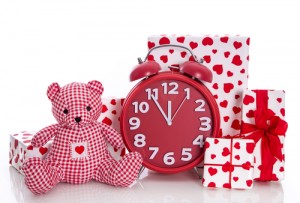 Having a busy month? Most Canadian retailers are. And, as a result, we know that you may not even have had the opportunity to do your own holiday shopping yet. In yesterday's blog, we revealed a few last minute holiday shopping tips that we felt would help you prepare for the big day this Friday. In today's blog, we'll continue our list of tips in hopes that you and your loved ones will enjoy your merriest Christmas yet!
Here are three more valuable last minute holiday shopping tips:
1. Donate your time. Not all of your gifts have to be store-bought. The giving of your time can be an even more valuable and appreciated gift. Create your own "coupons" and uniquely gift wrap them, so that when your loved ones open their gifts, they'll be surprised to see that you'd be willing to offer them experiences that they aren't used to. On CanadianLiving.com, Renee Sylvestre-Williams clarifies the type of generous gift we're speaking of.
She writes that your time or your skills can be given as gifts instead of spending money on things your loved ones may need a lot less. "Offer babysitting time to new parents or a movie date to your best friend, or bake cookies or other goodies as gifts," Sylvestre-Williams offers as suggestions, "If you're crafty, consider making your gifts instead of buying them."
2. Set a shopping time limit. If you do plan on venturing into the busy malls, be sure to set a shopping time limit for yourself. That way, you'll be sure to stick to the things on your list (as per yesterday's tip) and not get too caught up in spending unnecessarily. On FamilyEducation.com, Lindsay Hutton warns of the ways in which store owners attempt to keep customers in their stores longer.
As a business owner, you're likely well aware of these attempts. You may have even adopted them for your own store! "Retailers have a few tricks up their sleeves to get you to linger in their stores, such as playing catchy holiday music and scenting the air with pleasant holiday smells, making it more likely you'll buy something on impulse," she reveals, "To avoid this trap, make plans immediately following your shopping trip to limit the amount of time you spend in the mall."
3. Donate to others. Arguably (but maybe not so much), there is no better gift than a donation to those who are less fortunate than you are. By giving to charity in the names of your family members and friends, you will be providing incomparable gifts to both your loved ones and the people who will benefit from your donations. The holiday season is often a tough one for those who can't afford to celebrate it themselves.
"Consider donating to a charitable organization in your friend's or family member's name," suggests Sylvestre-Williams, "Some charities will send a card (real or virtual) to recipients letting them know about the gift. As an example, charitable organization Plan Canada lets you buy gifts for friends and family like these handmade bracelets and the money goes to helping children around the world."
To effectively market your business in the new year, don't forget to call Synergy Marketing at 1-877-748-9884 to order the best promo products in the industry! Our office will remain open until midday tomorrow!
Comments Off on 3 More Valuable Last Minute Holiday Shopping Tips