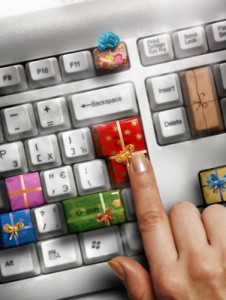 Having high levels of employee morale at your place of business is hugely important. But, it can be argued that there is no time of year when employee morale is more important than right now. With the holidays quickly approaching, people naturally want to be in a good mood. But with the added stress of buying gifts – not to mention, serving all of those extra customers you have – this time of year can be pretty tough for your staff.
As a business owner, one of your main jobs is to keep your staff members energized on a regular basis. The holiday season presents you with a myriad of opportunities to do just that. And, one of the easiest ways to infuse your staff with positive energy is to decorate your office space in a festive way. It's a simple and sensible solution to curing the holiday blues – if there are any going around. But what are the best ways to decorate your place of business?
Here are four tips:
1. Keep everyone in mind. Some people are put off by the "politically correct" method of saying "Happy Holidays" over "Merry Christmas". It's important, however, to remember that Christmas isn't the only holiday being celebrated during this time of year. There are many Hanukkah and Kwanzaa traditions taking place as well. When decorating, be mindful of the various holidays taking place so that all members of your staff feel included.
That way, you can avoid problems. According to Linda Merrill on Care2.com, "the problems generally arise when there are differing opinions on what is appropriate and whose holiday is being celebrated. In most cases, we have adopted an 'all in' mentality – mixing Christmas, Hanukkah and Kwanzaa traditions, depending on the makeup of the office staff. In the best circumstances, this fosters a nice camaraderie between co-workers."
2. Include nature as part of the decor. Not all decorations need to be made up of plastic. Store-bought decorations are great, but you may want to infuse a little bit of "fresh air" into your holiday festivities. As AllBusiness.com reminds us that, this time of year, "wintertime plants such as fir, pine, and holly make for beautiful decorative accents. Mini potted pine trees or varieties of poinsettias can be placed on desks or in common areas."
3. Keep it safe. Decorating can be fun and coming to work every day to an office that is vibrant with holiday colours can be very encouraging. But, it's important to keep it safe. Be mindful of the type of decorations you're putting up and where they are being placed. You don't want to create hazards by having items that can potentially cause injuries by falling on your employees or causing them to trip.
"Many organizations publish rules about what kinds of holiday displays are acceptable and what are not for safety reasons," says Merrill, "For instance – all decorations should be flame retardant, there should be no lit candles and lights should be rated for indoor use. Walkways and exits shouldn't be impeded by displays of Christmas trees or Frosty the Snowman and in general, decorations should not impede the daily flow of business."
4. Use edible decorations. There's nothing sweeter than the treats that are commonly associated with the holiday season. Don't skimp on them! "Fill the office with edible décor," insists AllBusiness.com, "Bowls and baskets of sweet treats throughout the office are a workplace tradition during the holidays." The site warns, however, that you don't want to overdo it on the bad-for-your-health stuff. Include seasonal fruits in your decor to promote better health.
Be sure to check out tomorrow's blog as we continue to offer office decoration tips!
Comments Off on 4 Tips For Decorating Your Place Of Business