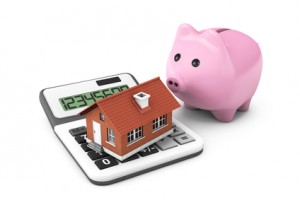 As any business owner will tell you, running a business is no small feat. But that's especially true for the entrepreneur running a business from home. In yesterday's blog, we delivered a number of great tips to help home-based business owners find some new ways to grow their independently-run entities. There's really no limit to what a home-based business owner can accomplish. Many have gone on to achieve massive success!
"Apple computers, Hershey's, Mary Kay cosmetics, and Ford Motor Company all started out as home-based businesses," Howcast.com reminds us. So just think of the possibilities! Arguably, running a business from home can be the most lucrative way to run a company. To begin with, you would have very little in terms of overhead and start up costs. Not having to rent a space will save you a lot of money, for starters.
Dummies.com also offers up some great encouragement. "Although no one can guarantee that your home-based business will bring you the fame and fortune you hope it will, if you work hard, price your products and services right, and keep your customers satisfied, you stand a good chance of doing just that," reads the website. It goes on to provide some excellent suggestions for how to make your home-based business succeed. Here are five.
1. Do what you love. No job is easy to do if you don't enjoy it. And when you're the owner of a company, chances are that you made the decision to go into business yourself because you love what you do. This is an important step in being able to make sure you go somewhere with your brand. What could motivate you more to succeed than the enjoyment of working every day? "Doing what you love also sometimes requires that you ignore what other people want you to do for a living," Dummies.com reminds us.
2. Set aside a real home office. It's really important to treat your business like a business, the website insists. Even though you are working from home, your working environment should be conducive to working. Make a space that is exclusively for your business. Naturally, this will require such necessities as a desk, a chair, a computer, writing materials – you get the picture. Try not to visit this space outside of designated time to work. It will help to keep you focused.
3. Become an expert. Working from home should say something about the prowess you possess within your chosen field. It should not connote that you have a lazy nature that prevents you from wanting to go to work. It's the opposite! You specialize in what you do. Dummies.com strongly suggests that you promote that about yourself. "People respect those who know more than they do," says the site, "It makes good business sense for your clients to hire an expert instead of someone less experienced."
4. Charge what you're worth. One of the best (but also potentially hardest) aspects of running your business from home is that what you charge goes predominantly into your own pocket. So short-changing yourself isn't exactly the best of ideas. It may be difficult to set prices that you think may be frowned upon, but it's important to prove that you're worth it. Dummies.com insists that "an instant going-out-of-business plan" includes charging your clients less than what you're worth.
5. Ask for referrals. We've often blogged about the fact that there's no better way to promote your brand than through word-of-mouth. And, in your case, it's practically mandatory. If you've done your due diligence to make your current customers happy, ask them to pass along the word about your great work. "Word-of-mouth referrals are probably the least expensive and the most effective way of getting new business," reads Dummies.com.
The promotional products offered by Synergy Marketing have long been known to encourage referrals. Learn more about how they can help to boost your home-based business by calling us at 1-877-748-9884 today!
Comments Off on 5 More Ways To Secure A Booming Home-Based Business