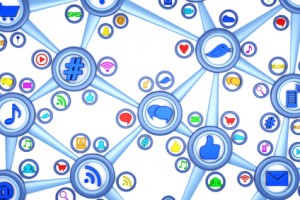 In yesterday's blog, we discussed a number of methods that you can employ in order to help things run smoothly for your business this holiday season. One of those methods is to utilize Hootsuite. This awesome service allows you to schedule your social media posts on Facebook, Twitter and other platforms so that you don't have to worry about physically doing them yourself throughout your workdays.
Drafting and scheduling your posts in advance can really help to make your online marketing strategies a lot more convenient to roll out. With the advent of Hootsuite, there have been some significant changes to the ways in which people utilize social media. Scheduled posts, apparently, are just the tip of the iceberg. At least, this is what Hootsuite's CEO Ryan Holmes believes.
On Hootsuite.com, Holmes writes that "big changes are afoot for the likes of Twitter, Facebook and others." He notes that at the beginning of the year, it appeared as if Facebook's popularity was fading. However, as the year draws to a close, the social networking giant is reporting "record growth". With that said, Holmes goes on to predict some other significant changes in the world of social media in 2015. Here are five.
1. Your social network wants to be your wallet. Apparently, Facebook wants to "handle your money in 2015", writes Holmes. He notes that the social networking juggernaut is looking to install an app that will allow users to send money to each other using their debit card information, free of charge. He warns, however, that "Facebook may eventually charge for its money transfer services (and) leverage customer purchasing data to pull in more advertisers."
2. New networks proliferate, but will they last? As if there weren't already enough social networking platforms out there already, Holmes predicts that more are on the way. They may not all catch on, however. "New social platforms that try to replicate the Facebook experience while promising, for instance, fewer ads or more privacy, have the odds seriously stacked against them," he reveals. The biggest challenge, however, may be securing a sizeable enough userbase.
3. Shopping finally comes to social media. We all know that people love to discuss what they buy or what they plan to buy on their Facebook and Twitter accounts. But will such platforms allow for purchases to be made directly from them? "Earlier this year, both Twitter and Facebook began beta-testing 'buy' buttons," Holmes informs us, "Expect e-commerce and social media integrations to deepen in 2015. In fact, it's a little surprising it's taken so long."
4. Smart devices get more social. Smartphones aren't the only "smart" products out there these days. Holmes lists "everything from home appliances like thermostats, bathroom scales and refrigerators to wearables like fitness bracelets" as products that can collect data and post it on the internet. He notes that, in 2015, such devices will be able to push notifications to the various social media platforms that exist. He wonders, however, if that is a good thing.
5. The illusion of social media privacy gives way to the real thing. In our social media-crazed world, are people not concerned about their privacy? Of course they are. "Not everyone wants every conversation over social media broadcast to the world," says Holmes. He writes that the "demand for anonymous social media will only get bigger in 2015. In fact, there are signs that even the major players are beginning to acknowledge the issue."
Comments Off on 5 Predicted Changes To Social Media In The New Year