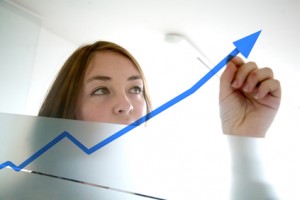 At Synergy Marketing, we fashion ourselves as experts in the small business marketing game. After all, for many years now, our amazing promotional products have helped business owners from all over Canada to reach new heights in very inexpensive ways. Promo gifts have long been known, in our country, as incredibly cost-effective ways to market businesses. Simply put, when they are handed out to customers, they make great impressions!
They aren't just conversation starters – they are relationship builders. People love getting things for free and when those things are useful, handy and of high-quality, they are appreciated all the more. For business owners, it's just hard to go wrong with promo gifts. Again, they cost so much less than traditional modes of advertising such as radio spots, print ads and those incredibly pricey television commercials.
But we could go on all day about how to promote your business on the cheap. In addition to promotional products, there are many other cost-effective ways to grow your small business. As Susan Solovic explains on ConstantContact.com, there are some "tried and true marketing strategies that can help you market your business on a shoestring budget." Over our next two blogs, we'd like to explore these ideas. Here are her first five.
1. Craft an elevator pitch. "You should be marketing all the time," insists Solovic, "wherever you are. Therefore, you need a compelling elevator pitch." What this means is that you should be able to describe your business and how great it is in under a minute. In other words, the length of an average elevator ride should be enough time for you to meet someone and give that person an excellent impression of your brand.
2. Leverage your community. We have often said that the most important people to your business are those that live in the area in which it operates. Who better to market your brand to than those who live closest to it? "Think locally," advises Solovic, "Sponsor a Little League team or a 5k charity walk/run. Print bookmarks and leave them at the local library. Get to know your ideal customer and think about how and where they spend their time."
3. Collaborate. We've also blogged quite a bit about connecting with like-minded business owners who are not your competitors. The more people working towards elevating your business, the better. It's the whole "scratch my back and I'll scratch yours" policy at work here. Use it to your advantage. "By collaborating with each other, you can expand your customer base because you'll be reaching new people," says Solovic.
4. Network. People who get out and meet other people put themselves in better positions to succeed. Shake some hands and get to know people, Solovic advises. And don't forget to do the same thing using social media as well. Sure, you can't shake hands online, but tools such as Facebook and Twitter are commonly known as today's most popular ways to meet and interact with people.
5. Give a speech. Are you an expert in your field? You should certainly have the confidence that you are. And although Solovic recognizes that "a lot of people hate public speaking", she writes that you should "take a deep breath and volunteer" to speak in front of important business groups. "You don't have to be a pro as long as the information you share is helpful to the audience," she informs.
Be sure to check back for tomorrow's blog as we continue our look at Solovic's list of tried-and-true small business marketing tips. And don't forget to call Synergy Marketing at 1-877-748-9884 in order to grab some great promotional gifts to help market your business!
Comments Off on 5 Tried-And-True Cost-Effective Marketing Strategies