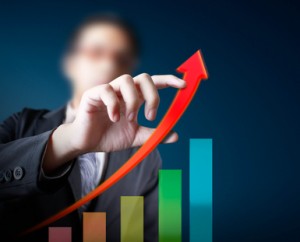 In yesterday's blog, we revisited the topic of marketing your small business on a small budget. After all, that's often what it means to have a small business, right? Not every business owner in the world is working with piles of cash that can be thrown at their marketing campaigns. And there's nothing wrong with that. In fact, small business owners have unique opportunities to develop stronger relationships with their customers.
That's because, unlike major corporations, small businesses have owners that often work on the front lines. They get to meet their customers directly and develop relationships that can last long into the future. At Synergy Marketing, we know just how impactful our promotional gifts can be in this entire process. More than just conversation starters, our promo gifts help to grow relationships that often begin with signs of generosity.
Naturally, when a gift is given, it's a sign of generosity that isn't soon forgotten. Just as beneficial to business owners is the fact that our promo gifts are relatively cheap when compared to traditional modes of advertising. But as Susan Solovic points out on ConstantContact.com, there are many other cost-effective marketing strategies that can work wonders for the small business owner. In today's blog, we'll take a look at the second half of her list of ideas.
1. Create buzz. With the advent of social media, creating buzz can be a lot easier than it used to be. But that doesn't mean you should just stick to tweeting and posting comments on Facebook. It requires making your business newsworthy. That way, you can get others to tweet and post comments about you. More importantly, you may want to send press releases to members of the media to see if you can get some coverage in popular local publications.
2. Ask for referrals. "Don't be shy about asking for customer referrals," insists Solovic, "The majority of people say they are willing to provide a referral if asked, but very few take the initiative to do it on their own. Referrals make it easier to get in the door with new customers. If you aren't asking for them, you are missing opportunities." Our experience has shown that promo gifts have long been great ways to inspire referrals from customers.
3. Build relationships. This is one of the overall themes of small business marketing. It goes a lot further than just selling products. It's all about developing relationships to grow a loyal customer base. Not to mention, "it is a lot less expensive to keep a customer than it is to get a new one," Solovic reminds us, "That's why establishing strong relationships with your customer base is crucial. One of the ways you can do that is by launching an email campaign."
4. Offer coupons. As mentioned, people love getting things for free. But they also certainly appreciate getting items at discounted rates. When you save your customers money, you ensure that you have happy customers. In addition, "coupons are a good way for many businesses to attract new customers. Research shows that people will go out of their way to use a coupon, proving that this method is successful in expanding your customer base," writes Solovic.
5. Give it away. It all comes down to freebies again, doesn't it? And you don't have to take our word for it. As Solovic explains, "if someone has the opportunity to experience your product or service, chances are they will want to purchase more. Don't be afraid to give someone a free trial or a sample. In today's economy, people are more comfortable purchasing something they have been able to experience first."
Looking for some great gifts to give away? Call Synergy Marketing at 1-877-748-9884 today!
Comments Off on 5 More Cost-Conscious Ways To Market Your Small Business