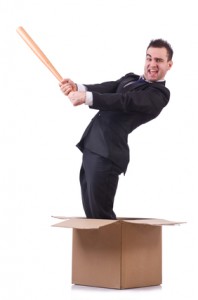 Tonight is the night that Toronto baseball fans have been waiting for since last October. With another crack at making it into the playoffs for the first time since 1993, Major League Baseball's Toronto Blue Jays are set to play their home opener at the Rogers Centre tonight at 7:00 p.m. Having started the season in New York on April 6th, the Jays currently stand at a 4-2 record – winners of their first two series. It's a good sign for Jays fans, as both series wins came against division rivals.
Besting both the New York Yankees and last year's American League East Division Champions, the Baltimore Orioles over the past week, the Blue Jays go into tonight's home opener facing another division rival in the Tampa Bay Rays. A sell-out crowd is anticipated, as the annual home opener is a hot ticket each and every year. Here, at Synergy Marketing, we're quite excited for the start of the new Blue Jays season, especially since the NHL's Toronto Maple Leafs ended theirs so badly.
With the NBA's Toronto Raptors winning the Atlantic Division and headed into the playoffs for the second straight year, there is quite a lot of excitement in Toronto over our hometown teams. Here's hoping the excitement translates into a big win for the Jays tonight. They've had an interesting start to their 2015 campaign already. For starters, the team started the season with no less than six rookies on their squad – including Mississauga's own Dalton Pompey, the team's new centre fielder.
Pompey isn't the Jays' only hometown addition. Toronto-born Russell Martin is the Blue Jays' new catcher. Tonight should be a special night for both men. Of course, for fans of the Blue Jays – many of them are part of the Synergy Marketing staff, in case it wasn't already obvious – the first home game of the year is always a special night. A number of our team members plan on being in attendance at the Rogers Centre tonight.
The start of a new season – no matter the sport – should always be inspiring to business owners. It brings to mind the concept of starting anew and getting a fresh start. And sometimes, that's necessary in order to keep a business successful. In other cases, starting over is required just to save a company from plummeting deeper into the abyss – so to speak. Does your company need to go through any changes to better itself?
"As a business owner, you have to be committed to constantly evaluating your business practices and making necessary changes if you want to see growth," writes Chad Holvorson on Forbes.com, "If your small business is stagnant or not as profitable as it should be, sitting on your thumbs waiting for things to improve won't help. You have to make strategic moves to build brand awareness, improve customer service and bolster social engagement to help it grow."
If you're looking to make some significant changes to bolster your business, Synergy Marketing can help! In many cases, it's not the products or services offered by a company that leads to business growth – it's the way they advertise. Our fantastic promotional products have long been known to give Canadian business owners the boost they need in getting their names better known.
Choose from pens, key chains, flashlights, knives, tools, water bottles and so much more! Not only are our gifts known for their high-quality, but they are excellent customer-relationship-builders. Long known for their ability to please their recipients, encouraging them to stay loyal, promo gifts are also the most cost-efficient way to adequately advertise your business. Give us a call today at 1-877-748-9884 for more information.
And let's go Blue Jays!
Comments Off on Blue Jays Home Opener Should Inspire Business Owners