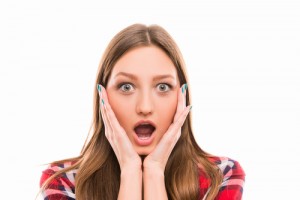 In yesterday's blog, we took a look at some unique ways that you can generate excitement for your products. It doesn't matter if they are new products or old products that some may consider "boring", coming up with inventive ways to create a new buzz is an all-important task for business owners from all industries. In today's blog, we'll continue to examine some interesting ways to help your business raise eyebrows.
Here are three more:
1. Try to get some media attention. There's nothing like being in the news or trending on social media to get the attention you're looking for. When considering new ways to advertise your products, think about how you may be able to get the media involved. Do you have an interesting story to tell that can be connected to the launch of your new product? Can you solve a problem that many members of society have through what you're selling?
Answering these questions in the positive may help you to get some news coverage. On YourStory.com, Aditya Kulkarni highlights the importance of having your products become stories deserving of media attention. As far as he's concerned, timing plays a big factor. "You need to pick a time where your product area will be in the media's attention, but it should not be drowned out by something else," he insists.
2. K.I.S.S. = Keep It Simple Stupid. You've likely heard of this idiom before. You've probably also heard about the "less is more" perspective. Both sayings apply here. Believe it or not, sometimes it's best to be as direct and to-the-point as you can get in order to quickly grab the attention of members of the buying public. What makes your product so great? Answer that question concisely in your advertising and you'll begin to raise eyebrows.
"Too many companies get caught up in the complexity of their products," believes Shad Connelly on ThinkMonsters.com, "Just because you produce a complex product doesn't mean you need to produce complex marketing. Anyone should be able to visit your website and understand why your product is valuable. If they can't, you're in trouble. The key is to whittle your marketing down to the essential message."
3. Help the public to see the bigger picture. If you're looking to garner greater excitement about your products, then there must be something more exciting about them than other products. What is the bigger picture? How can your product solve problems and be useful long-term? Will your products bring greater happiness to the lives of those who purchase them? Consider avenues where you can market your items in this way.
"People love big ideas," insists Kulkarni, "Especially the media, bloggers and the tech press. When you're discussing your product with them, it is important to give them the big idea – talk about your overarching vision and how you will solve the world's biggest problems – even if what you are launching is modest. People will understand that your current launch is the first step to the big vision."
At Synergy Marketing, our experience has shown us that promotional gifts have long been able to raise eyebrows, generating greater interest in the businesses that give them out. To place your order for the promo gift of your choice, call Synergy Marketing at 1-877-748-9884 between 9am and 5pm EST or email us at info@gosynergygo.com! You can also sign up for our Insider E-Flyer Program HERE!
Comments Off on 3 Interesting Ways To Help Your Business Raise Eyebrows