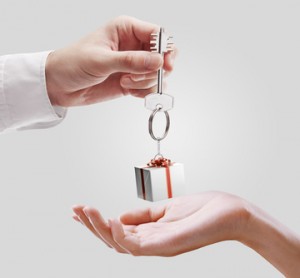 So what's the deal with promotional products anyway? Do they truly work? These are questions that members of our sales staff hear fairly often from our nation's entrepreneurs. Naturally, Canadian business owners are busy. And they often have questions about the validity of promo gifts and how beneficial they truly are in increasing sales and gaining more customers. The answer, we feel, lies in how promo gifts are used.
Of course, at Synergy Marketing, we know all about the power of promo gifts. For decades, they have been excellent ways to boost revenue and gain referrals, among other benefits. But, as mentioned, their success is most often found in the clever ways in which they used. Sure, you could use them to simply hand out to any random person that visits your store. But what is the strategy in that approach?
The key is to come up with a sound marketing plan that promotional gifts will help to make successful. That way, your gifts will be that much more effective. On TheMarketingGuy.com, Mark Blaney writes that there are number of things to consider when handing out your promotional items. Over the next two blogs, we'd like to discuss his list of ideas and add our perspectives on each point. Here are the first five.
1. The frequency clients purchase your product or service. As mentioned, you don't necessarily want to hand out every promo gift that you have to offer to every customer you meet. Some gifts are best kept for those that frequent your business most often. The type of gifts you give new customers should be different. In other words, you want to reward your most loyal customers with high-end gifts but encourage new ones to keep coming back with practical items.
2. The season of the year. Considering that we have just begun our fall season, this is an especially important consideration. Obviously, our winter toques are bound to have greater impacts on your customers than our Frisbees will at this time. Clearly, some promo gifts are simply better for certain seasons than others. In fact, now that we are entering our fourth quarter of the year, you may want to consider picking up some 2015 promotional calendars!
3. Will it be left at the office or taken home? One of the best aspects of promo gifts is the way that many of them are able to travel with their recipients. Water bottles and key chains, for example, are excellent "take them with you" gifts. Mouse pads, on the other hand, are obviously meant for stationary locations. That doesn't necessarily make one gift better than the other. It simply means that you must consider the types of clients you give your gifts to in order to have the biggest possible impacts.
4. Is it a novelty item or useful item of value? On the Synergy Marketing Blog, we've often discussed "usefulness" as a primary reason that promo gifts are so effective. Once again, it's important to consider the type of people who make up your target market. What needs can you speak to by handing people your promotional products? Of course, you want to assist your business. But you will have a better chance of doing so if you assist those who support it first.
5. What is the potential return on investment? As we mentioned earlier, marketing strategies and promo gifts go hand in hand. So it's important to remember that although you're paying a lot less than you normally would to advertise your business (promo gifts are incredibly cost-effective when compared to traditional modes of advertising), you should plan out how you intend on profiting as a result of their dispersal.
Be sure to check out our next blog for more ideas to consider when handing out your promo gifts. But be sure to call us at 1-877-748-9884 to order the perfect promo gift for your business today!
Comments Off on 5 Things To Consider When Handing Out Your Promo Gifts