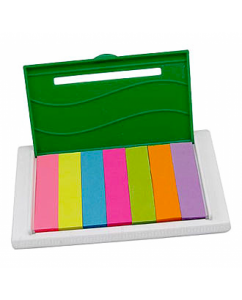 With today being Good Friday, we just wanted to inform you that Synergy Marketing is observing the statutory holiday. As a result, our offices are closed, but we will be open bright and early Monday morning as Easter Monday is not a statutory holiday in Ontario. We'd also like to take this opportunity to wish everyone across Canada an excellent long weekend. No matter how you choose to celebrate it, we hope that it is one that you enjoy!
Today is one of those rare days when, although it's a holiday, there is still work for many of us to do. Canadian business owners know exactly what we're talking about. Even when they're not at work, those with entrepreneurial spirits are still thinking of ways to grow their companies with inventive new ideas. At Synergy Marketing, we've long championed the promotional gift as part of a sound, yet cost-effective marketing strategy.
This coming Monday, we encourage you to give us a call in order to learn more about the promotional products we sell that are known for helping to grow businesses. All of our gifts have long helped Canadian business owners to increase the sizes of their customer bases, garner referrals and encourage greater brand loyalty. And we're excited to announce that we have several brand new promo gifts that have been recently added to our catalogue!
Allow us to introduce you to three of them:
1. 2-Tone Sticky Note Pack with Ruler. This awesome new Desktop gift is highly useful in any working environment. Both office workers and students alike will enjoy this 2-tone plastic sticky note pack that comes with no less than seven multi-coloured adhesive tabs. It is also equipped with a ruler that measures both inches and millimetres. At only $4.95 each, these awesome promo gifts are well worth the investment. They are available in red, blue, black and green.
2. Lanyard Calculator. This slim card-shaped, pocket-sized calculator comes attached to a 15" lanyard and has a convenient detachable clip. An extremely convenient way to carry a calculator around with you, the Lanyard Calculator comes with its batteries included. Sold at just $5.95 each, there is a one colour imprint of your company logo included with all items. The set up charge is $25.00.
3. Card Holder. Believe or not, wallets are slowly becoming things of the past. Consider the fact that people rarely walk around with cash anymore. Canada, in fact, is going the way of the "cashless society" thanks to the penchant of its citizens for using credit cards and debit cards to pay for purchases. As a result, thinner and more convenient-to-carry-around card holders are replacing wallets in many pockets and purses.
Our promotional card holder, therefore, makes a great gift for the modern day consumer. It is made with bonded leather, has two inside slash pockets and is coloured inside with matching outside stitching. As well, our card holders are all made with 100% recycled material, so you'd be making a "green" choice by selecting these great gifts to promote your business. They go for just $8.95 each.
Give us a call on Monday to learn more about these and other new promo gifts that we have available. We can be reached at 1-877-748-9884 between 9am and 5pm EST. You can also email us at info@gosynergygo.com and sign up for our Insider E-Flyer Program HERE!
Comments Off on Introducing 3 Brand New Promo Gifts!