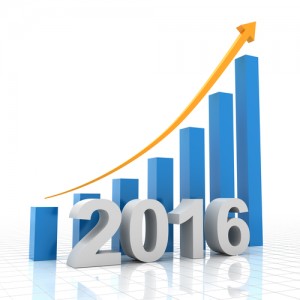 With 2016 right around the corner, business owners from all over Canada will be looking to better the overall impressions of their companies. It would be surprising to find any business owner who didn't have this plan as part of his or her New Year's Resolutions list. In yesterday's blog, we touched upon the fact that ditching old habits and taking better advantage of business events were two key ingredients to a more successful year.
In today's blog, we'll look at more ways to rejuvenate your company in 2016. Here are three:
1. Do your homework. You may not be in school anymore. But that doesn't mean that your time for learning new things is over. It's important for you to constantly study your industry. As well, it's wise to be up on new trends and technologies. How else do you expect to keep ahead in your marketplace? Take some time during your holiday break to learn about what your competition may be up to you so that you can come up with ways to better their strategies.
On DouglasMagazine.com, Kerry Slavens writes that this is a worthwhile approach to bettering your business in the new year. "If your business is quiet during the holidays, take the time to catch up on your reading," she advises, "Comb the Internet for ideas from inspiring sites like springwise.com or sit down with some of the year's most influential business books for inspiration."
2. Add creative content to your website. Your website needs to be updated as often as your storefront – maybe more often. It's important to show your online visitors that your company is constantly up to something. Arguably, more important than your website's design is its content. Start up a blog and have it written in an informative, yet entertaining way. Keep in mind that many company websites have blogs. Yours needs to be unique.
"Because many other companies are doing the same thing, it's more important than ever that your content is highly useful to your target audience, unique and engaging," says Jeff Kalter on SalesForce.com, "Create content that your company can be proud of, shows off your thought leadership, and your prospects will love." If you don't fancy yourself much of a writer, it would be beneficial for you to go ahead and hire a professional blogger.
3. Trust in your staff. Too many business owners think that they need to do everything on their own. As a result, they inundate themselves with work, but never have the time to get all of it done. If you need to hire competent staff members, begin your hiring process once the new year begins. But, if you already have a strong team, put more of your faith in the people you've hired to help you run your company.
"Get a smarter start on the new year by making a commitment to delegate or outsource those tasks that take you away from working on your business," recommends Slavens, "For instance, do you need to do all of the social media yourself, or is it smarter to hire a savvy university student who can do it twice as fast, freeing you up to innovate, pursue opportunities and lead your team? The same goes for bookkeeping. Is your time worth more to your business when you are balancing the books or prospecting for new clients?"
Here's hoping 2016 will be your most successful year yet! Happy new year!
Comments Off on 3 Ways To Rejuvenate Your Company In 2016