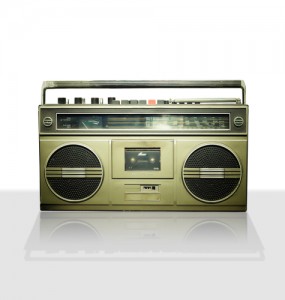 Each day, small business owners from all over Canada wake up thinking about what they can do to better their businesses. We know this because we speak to them on a daily basis! As a result, we also know that one of the biggest fears a small business owner has is being able to afford his or her next marketing campaign. However, at Synergy Marketing, we know that not all marketing campaigns have to be expensive.
In fact, it can be argued that the best marketing campaigns don't take that much money at all. It's all about being creative and standing out from the competition. Therefore, the more unique you are in your advertising plans, the better your chances will be of attracting a larger audience to your brand. But again – how can you pull this off on the cheap? According to Greg Fisher on Bplans.com, it's all about going old school.
Here are three "old school" methods of securing cheap advertising:
1. Get some media coverage. There's nothing like being in the news to get people talking about you. One way to do that is to submit articles to a local newspaper or magazine that covers topics related to your industry. Fisher refers to this as "priceless exposure" that could help to bring your brand a lot of new customers. In order to secure yourself some media coverage, you will have to put in a bit of effort to get to know the right people.
"Try building a relationship with a journalist or editor," suggests Fisher, "Networking is a forgotten art and it works best if you can do it in person – try visiting some tradeshows or seeing if any of your existing contacts can put you in touch with someone who will listen. You also need to think of ways to create a story around your business that will be newsworthy for the publication/outlet you're targeting."
2. Attend tradeshows. Even if you can't get yourself a booth at each and every tradeshow that is related to your industry, you'll want to make sure that you show up to as many as you can. Firstly, this will mark one great way to get yourself some media attention as there is bound to be members of the media covering each event. Secondly, it's a great way to network in person – something that Fisher believes is a lost art.
The more people you meet in person, the better your chances are of making good impressions on your industry contemporaries. "The power of tradeshows should never be underestimated," he writes, "As mentioned above, many people don't know how to network in person anymore, which puts them at a huge disadvantage. If you can network, you've got a leg up. The best way to get coverage by the media is to attend tradeshows."
3. Hand out those promo gifts! Fisher completely sides with Synergy Marketing in our championing of promotional products as tried-and-true ways to advertise your small business. "Want to get a little extra bang for your buck at the tradeshow? Giving away promotional gifts is a great way to do so," he insists, going on to note that promo gifts help for people to become "die-hard fans".
"Giving fans a sense of belonging is one of the major benefits of promotional gifts, but they will also help to win over more allies and friends among your customers and within the industry," says Fisher, "Furthermore, if someone wears your promotional cap to a football game and happens to get caught on camera then that's free advertising to thousands or even millions of people at once. (Beat that, internet!)"
To order the best promo products in the business, call Synergy Marketing at 1-877-748-9884 today!
Comments Off on 3 "Old School" Methods Of Securing Cheap Advertising