September is a busy month for many as businesses get busier and students return back to school. That means, your phone will be doing more work than usual. Ensure that you have a backup plan for battery life for your phone or your personal devices anywhere you go. Thanks to the USB Power Bank, you can now extend the battery life of your phone and personal devices helping you to stay connected on the go.
What is a USB power bank?
USB power bank is an external battery compatible with your mobile phone and other electronic gadgets. It is very convenient to carry as it is small enough to carry in your pocket. This product can be especially ideal for long business trips or for commuting students.
Adding extra hours to your phone's battery life will ensure that you are always prepared!
This power bank comes in 3 different colours (Black, Blue, Red) and can be purchased at:
https://thebestpromoproducts.ca/g-481-usb-power-banks.html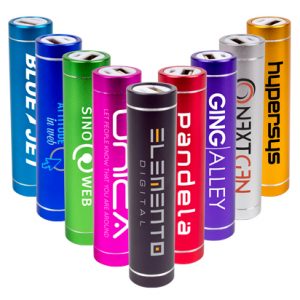 Comments Off on More Power on the Go!