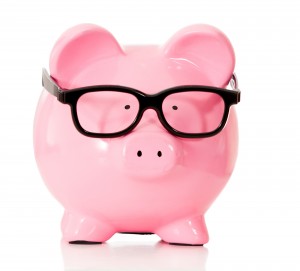 As all small business owners across Canada know, one of the most important ways to ensure that profits are made is to find ways to save money. This is why most advertising budgets for small business owners are in keeping with the sizes of their companies…small. Synergy Marketing's amazing promotional products work wonderfully in this regard because of how inexpensive they are compared to other traditional modes of advertising.
However, entrepreneurs are required to be frugal in other ways. Here are three smart ways that small business owners can save money:
1. Joining forces with fellow business owners for your advertising campaigns. You know the old saying that "two heads are better than one"? Well, when you consider the fact that there are opportunities out there for you to split your advertising costs in two, the saying is certainly true. Partner up with another business owner who isn't a member of your competition and come up with marketing strategies that will only cost you half of what you'd pay if you launched them alone.
On Bplans.com, Angelique O'Rourke suggests that you launch an event with your newfound partner in advertising. "There's a wide range of reasons why a business may need to throw an event, but you likely will need to at some point, and they can certainly be costly," she informs, "Joining together with another business as a sponsor to throw an event can mean a higher quality event and more press for all involved."
Entrepreneur.com advocates the idea of split advertising as well. "Split advertising and promotion costs with neighbouring businesses," recommends the website, "Jointly promote a sidewalk sale, or take your marketing alliance further by sharing mailing lists, distribution channels and suppliers with businesses that sell complementary goods or services."
2. Showcasing your expertise at a seminar. There's likely no better way to sell your business than to highlight just how knowledgeable its owner is. By offering a seminar at a local community centre, you'll be launching what is arguably your most effective marketing campaign yet. And it won't cost you a thing! "Teaching a class, speaking at a community meeting, or writing an article for a local paper not only makes you look like an expert but garners low-cost attention for your business," says Entrepreneur.com.
3. Going green. Thinking about the environment is a great way to save money. How so? Consider the fact that if you're mindful about not wasting your resources, you'll be spending a lot less money on them. We're talking about paper, water and even electricity. Re-use sheets of paper by writing on both sides before recycling them. Conserve your water by not leaving your taps running unnecessarily. And turn off the lights when no one is in the room. It's easy!
"Whether it's a home business, office, storefront—whatever kind of space your business is using, the more energy efficient your space is, the lower utility costs you're going to have," writes O'Rourke, "So go out and buy those compact fluorescent bulbs already—they can save you three quarters of your lighting bill per year!"
Be sure to check back for tomorrow's blog as we celebrate St. Patrick's Day by listing some great ways that you can go green! And remember, to place your order for the promo gift of your choice, call Synergy Marketing at 1-877-748-9884 between 9am and 5pm EST or email us at info@gosynergygo.com! You can also sign up for our Insider E-Flyer Program HERE!
Comments Off on 3 Smart Ways Small Business Owners Can Save Money