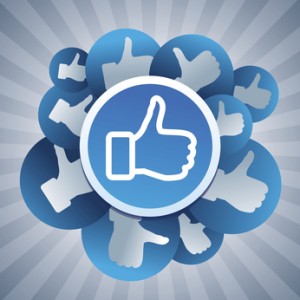 In yesterday's blog, we discussed the importance of networking in the small business world. And, we're not just talking about social networking. Of course, social media have seemingly taken over as the world's favourite ways to communicate. So, it stands to reason that social media could take over as the world's favourite ways to advertise too. As a reminder, face-to-face meetings are still pretty impossible to beat. But that doesn't mean you should avoid social media.
In fact, it's quite the opposite. No matter what type of business you run, it's important to be active on the Facebooks and Twitters of the world. It costs nothing to start up your profiles. It simply takes some time and creativity to really take advantage of them. And, just in case you're not aware, allow us to inform you that social media has helped to "supersize" the successes of many small businesses.
Here are six ways how:
1. Announcing giveaways. Quite obviously, Synergy Marketing is in the promotional giveaways game. But using social media to promote the fact that your company is offering customers something for free is a great way to get a big buzz going for your brand. "Give away your product or promotional item on Twitter," suggests entrepreneur Mike Michalowicz on his website, "Ask a question about a product on your website or blog. The first person to answer wins."
2. Finding and following your clients. It's important to remember that social media networking is all about interacting. You can't just expect people to follow you and like and comment on your posts if you're not doing the same. "Identify your ideal clients and find them on Twitter," advises Michalowicz, "Then start following them! Spend weeks listening to them; you'll be amazed what they will tell you about their concerns…It's a great way to get open honest market research."
3. Posting links to your blogs. This one definitely goes into the "practice what you preach" section of today's blog. Each and every day, we post links to our blogs on Facebook and Twitter. Michalowicz recommends that you do the same. "Post links to your articles educating people in your niche market," he writes, "At the bottom of the article have links to your products & services."
4. Keeping up with regular interactions. To reiterate, the entire premise behind social media marketing is to interact with friends and followers. It's definitely a "talk with" and not a "talk at" type of affair. CopyBlogger.com makes this clear when they write that "serious online marketers know that in order to harness the power of social media you need to incorporate a deliberate mixture of listening to your audience, sharing your relevant message (and) enabling others to share your relevant message."
5. Making links on LinkedIn. For those who don't know, LinkedIn is a social media platform that specializes in making connections between business owners. It certainly is worth getting your own profile in order to help you interact with other entrepreneurs. "Join as many Linked-In groups as you can that are related to what you sell and post a question or tip on a regular basis," Michalowicz highly recommends.
6. Playing up the "that's what friends are for" card. Obviously, social media sites are havens for sharing stories, photos and videos between friends. Michalowicz suggests you take advantage of that. "Your Facebook friends can be your greatest free marketing tools so enlist their help!" he insists, "In Facebook, use the NOTES application to create a special, limited-time 'friends and family' promotion…tag all your friends and ask them to pass along your exclusive deal to their own friends."
Comments Off on 6 Ways That Social Media Can Supersize Your Success