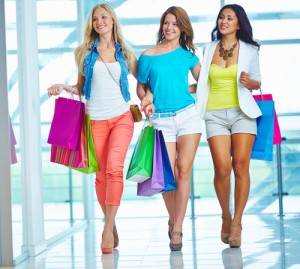 Getting your business ready for spring doesn't have to be a hard task. But it will certainly take some effort. And, with the help of Synergy Marketing's great tips, it actually won't feel like much effort at all. In yesterday's blog, we provided some simple ways that we can all grow our customer bases this spring. In today's blog, we'll look at some great ways to impress your customers all spring long!
Here are four:
1. Get in touch with your customers. There's nothing like reaching out and touching somebody – metaphorically speaking, of course. Before the seasons change over, do your best to contact your customers to let them know you're thinking about them. Consider that the upcoming spring is a new beginning. Take the opportunity to re-establish relationships that may otherwise have fizzled out.
On LinkedIn.com, Susan Friesen agrees with this approach. She advises business owners to take some time to pick up the phone and make some important calls to both new and old customers. "Just as spring is a time of new beginnings for you, the same principle applies for your potential clients," she writes, "People are in a hopeful, happy mood and are more amiable to making decisions, developing plans and moving forward."
2. Do some online spring cleaning. This wouldn't be the first time that we've recommended sprucing up your website. Keep in mind that, to a large number of consumers, your website is the first place that is visited to learn of your business. If it isn't being updated regularly, it will appear as if your business isn't doing well. The advent of spring is a great reason to add some new touches to your website's design.
Friesen agrees that the springtime is an ideal time to spruce up your website. "If you haven't updated your website for a while, this is a great time to give it a freshen-up," she believes, "Just like you wouldn't be reading the Thursday newspaper to find out what happened on Monday, your potential clients also don't want to see old news on your website."
3. Go to networking events. With the end of winter approaching, there will be many more opportunities to get out into the sunshine. Warm weather inevitably brings people reasons to enjoy the great outdoors. Furthermore, there are bound to be many more industry events – both indoors and outdoors – that you can take advantage of by showing up to network with other industry professionals.
Friesen certainly advocates this practice as well. "No amount of online efforts will ever replace the benefits of in-person networking," she insists, "The key is to find the right networking groups and events to participate in. Ask around in your local community or research to see what live events are happening that you can attend and there, you will gain a huge boost in building relationships and credibility."
4. Give out spring-themed promo gifts. Arguably, there is no better place to market your company this spring than those networking events we just mentioned. And, when at these events, there's no better way to make great impressions than to leave everyone you meet with a useful promotional product. At Synergy Marketing, we provide a wide array of spring-themed promo gifts such as our awesome Flying Saucers!
To place your order for the promo gift of your choice, call Synergy Marketing at 1-877-748-9884 between 9am and 5pm EST or email us at info@gosynergygo.com! You can also sign up for our Insider E-Flyer Program HERE!
Comments Off on 4 Great Ways To Impress Your Customers All Spring Long