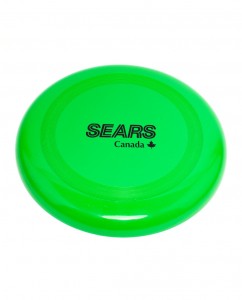 For many years, Synergy Marketing has been offering Canadian business owners the opportunity to promote their brands in effective and cost-efficient ways. By today's standards, promotional products are nothing new. But their power to elevate the statuses of the companies that use them continues to soar. This is why we're so proud to offer the best promo products in the business! We know that the more successful we are at selling our products, the more successful our clients will be.
Over the past couple of days, we have been blogging about the concept of summertime advertising. And, in yesterday's blog, we noted the importance of doing a little something extra for customers this summer. It's all about giving them something memorable to talk about. In our experience, promo gifts have always done a great job in getting people talking favourably about the companies that handed them out.
With the summer quickly approaching, you may want to pay special consideration to the types of promo gifts you decide to hand out to your customers. As you may have guessed, Synergy Marketing is happy to announce that we have a number of fantastic summer-based promotional products for you to get your hands on.
Make this summer your most memorable one yet by handing out one or more of the following items. Here are five of our best summer-themed promotional gifts:
1. Flying Saucer. When you think of summer, you often picture the beach or a park, right? And when you picture a beach or a park, it's just as easy to picture families and friends throwing around flying saucers to each other. Print your company name and logo on our 9" flying saucer and be the talk of the town this summer when your customers each receive one from you. Only $4.49 each, it's one of the most inexpensively fun promo gifts you can give.
2. Golf Tee Set. With the summertime comes the need to participate in outdoor sports. And we're willing to bet that you have a few fans of golf in your client base. For that reason, our special Golf section of promo gifts includes a number of items that have long histories of going over well. The Golf Tee Set, for example, is a great collection of 12 tees in a key chain carrying case. At only $3.00 a set, you can't go wrong!
3. Foldable Water Bottle. With summer providing people with the added incentive to go outdoors more often, many are more liable to stick to their fitness routines. And you can't workout without bottled water! Our new Foldable Water Bottles provide compact and convenient ways to carry your water along with you while exercising. At only $4.95 each, these bottles are great ways to grow your company's reach this summer.
4. Cattleman's Kitchen™ Maplewood Steak Knife Set. When you think summer, you often think of barbeques. And when you think of barbeques, you often think of steak. And when your most important customers think of steak this summer, make sure that they're thinking of you as they use their new Maplewood Steak Knife Set! One of our most impressive high-end gifts at $39.95 each, this set is bound to make quite the impression.
5. Floating Key Chain. Summer is also a time for swimming. For many Canadians, jumping into an outdoor pool is something they've been thinking about all winter long. Have you ever lost a set of keys by forgetting to take them out of your trunks before making that big jump? Our new Floating Key Chain will make sure that no keys get lost this summer. At only $3.95, they're a great summertime steal!
To get your hands on any of these sensational summertime promotional products, call Synergy Marketing at 1-877-748-9884!
Comments Off on 5 Of Our Best Summer-Themed Promotional Gifts