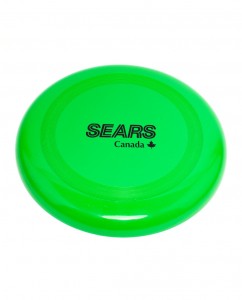 There goes another long weekend! Look on the bright side Canada. At least, you have a short work week! In yesterday's blog, we pointed out that long weekends are often enjoyed because people are given an extra day off of work. However, most business owners look at long weekends as greater opportunities to welcome new customers into their stores. Many retailers keep their doors open during holidays in an effort to meet the needs of those in celebratory moods.
The entire summer, it can be argued, is viewed as one big holiday by many people. Those who are members of the younger generation especially see summer as vacation time. After all, school is out! And since they won't be back to school for another month, it's a wise choice for store owners to find ways to welcome them into their stores all summer long. Are you still looking for some summer-themed marketing ideas?
Here are six great ones:
1. Give out summer discounts. On Intuit.com, Rachel Hartman writes that you should reward those who help you to advertise your business on social media. For example, if someone posts a picture of your store or one of its products on Facebook, Twitter or Instagram using a hashtag that you've created, you should offer a special discount. Run this promotion all throughout the summer and see if it doesn't generate some extra buzz.
2. Find ways to cool people down. Although most people love the heat that comes along with summer, many look for ways to "beat the heat" all summer long. On ThoughtReach.com, Brian Morris recommends that you find ways to help people out with that. "Venture into busy shopping districts armed with a backpack/spray nozzle water mister, and offer to cool off passersby," he suggests, "Make sure your outfit is branded, and you have brochures or flyers to distribute."
3. Throw a super summer event. A number of our recent blogs have championed the idea of throwing a party in your company's name. Is there anything more fun than a day at the beach, a picnic or a barbeque during the summertime? Hartman recommends that you "drive up sales by having an event at the beach or the lake or even in your own parking lot…spread news of the upcoming event by word of mouth, social media (and) email invitations."
4. Hang a banner at "hot spots". One way to really take advantage of your event is to display a banner with your company's name and logo on it. Morris writes that you should hang it up at as many "hot spots" as you can. "Identify summer hot spots in your town: beaches, pools, attractions, high-traffic areas, etc., then strategically place large-format vinyl banners well within view," he advises, "You'll be able to maximize your exposure with a minimal investment."
5. Go where the people are. Hartman agrees that you need to take advantage of your city's hot spots. She writes that local festivals, outdoor shopping areas, beaches and recreational areas are all locations where you should be, handing out materials that promote your business. One of her recommendations is to hand out water bottles that feature your company's logo. We definitely agree with that!
6. Give away seasonal items. As mentioned, Hartman champions the idea of giving away items that will be greatly appreciated during the summer months. In yesterday's blog, we introduced Synergy Marketing's new Terrain Water Bottle, but we also have a number of other water bottles to choose from. As well, we have great promotional Flying Saucers which are excellent for outdoor play all summer long!
To order these or any other promotional product of your choice, please call Synergy Marketing at 1-877-748-9884!
Comments Off on 6 Great Summer-Themed Marketing Ideas