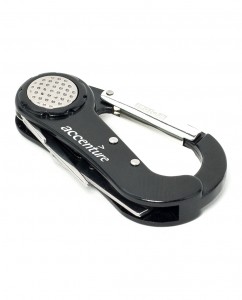 With summer now officially in full swing, most people have the word "holidays" on their minds – and with good reason. School is out, making it the perfect time of year to take a vacation. Most Canadian business owners think with different mindsets, however. There really is no set-in-stone vacation time as work is never "out" the way that school is during the summer. Business owners are always working.
And that goes for the holidays, as well. Take, Canada Day, for example. This Wednesday, the entire nation will be enjoying a day off from work in order to celebration our country. And while many businesses will be closed for the day, it doesn't necessarily mean that their owners will be taking the day off. Instead, many of them will be attending Canada Day events with their promotional products in tow.
It makes perfect sense to take advantage of statutory holidays by using them to promote your business. This is especially true for Canada Day as it's the nation's first official summer holiday. Outdoor events, celebrating the occasion, will be taking place all over the country. It should go without saying that attending any of these events in an effort to get the word out about your brand would be a good idea.
As we've often championed in the past, promo gifts make for the ideal ways to make great first impressions on would-be customers. Especially when those gifts can be utilized during the specific time of year when they are given out, they are amazingly beneficial. Given that it's the summertime, it would be wise to consider giving out gifts that can be used in the coming months. Our Flying Saucer is a great example.
The summer is a time when hitting the beach or the park for a game of Frisbee is a common occurrence. Our awesome Flying Saucers are the perfect 9-inches in diameter plastic discs for such games. Complete with your company's name and logo on them, these Flying Saucers are among the best summer-based promotional gifts you can give out. But, of course, we do have others that you can choose from.
Our Aluminum Water Bottles are always popular choices during the summer. Naturally, this time of year brings about much warmer weather. Staying hydrated is an important part of beating the heat. With water bottles bearing your company's name and logo, you stand the chance of having your company's good image spread more widely all summer long. But, of course, our catalogue includes a whole lot more!
The golf fans in your client base are in luck. Synergy Marketing proudly boasts a unique set of golf-based promotional gifts for you to choose from. The summertime, of course, makes for the ideal time of year to give out these gifts. The Protour™ Executive Golf Clip is one of the most popular gifts in this category. It includes a golf spike wrench, divot tool, ball marker and a cigar cutter. And that's not all!
It also comes in a waterproof case with a clear lid and interior form-fit mold for protection and easy identification. The Protour™ Executive Golf Clip easily clips to belts and other loops with its auto-close carabiner. For more information about any of our summertime promo gifts, please don't hesitate to call Synergy Marketing at 1-877-748-9884! It's time to take advantage of the summertime holidays!
Comments Off on Summertime Promo Gifts Make For Great Impressions