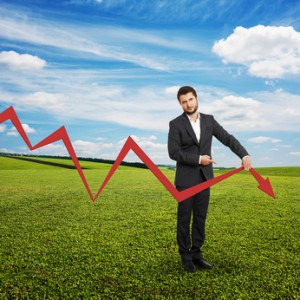 In yesterday's blog, we unveiled some rather unique summertime marketing strategies. Now that we are just a few short weeks away from the official beginning of summer, it only makes sense for Canadian business owners to start thinking of ways to welcome the new season. And, by "welcome the new season", we mean utilize summer themes to promote their businesses. This is especially important for business owners who generally experience a summertime slump.
"Summer can be a slow season for some industries and a peak season for others, but you don't have to experience the dreaded 'summertime slump'," writes Michelle Nickolaisen on Grasshopper.com. If you own a company that often sees a slowing of business during the summer, perhaps this is the year when you kick your summertime advertising into full gear. In other words, it's time to work a little harder to keep sales going.
Here are three ways to avoid the dreaded summertime slump:
1. Call your clients. Don't assume that they're just going to keep coming to you. If you're used to slower sales during the summer, now would be a good time to check in with your loyal customers to see if they have any needs that you can meet in the months to come. Letting them know that their business means a lot to you is an excellent way to advertise your brand. In most cases, they'll appreciate your getting in touch.
Teneo Results insists that you create a sense of urgency. "Businesses tend to take longer to make decisions in the summer. Don't wait to follow up on your proposals – call them now," advises their website, "And, don't forget to use your consultative sales skills to create a sense of urgency. Enjoy your summer, but also be sure to stay on-track to meet your year end sales goals. Be tenacious during the next 4 weeks."
2. Create a "staycation" campaign. Just because summer is on the way, it doesn't mean that everyone is planning to jump on a plane. Many people tend to enjoy their summer vacations at home. The "staycation" theme is something that you can use to your advantage. As Nickolaisen points out, many people have to stay home with their kids or they have a lot of work on their plates. Sound familiar?
"If these people are your target customers, then doing vacation themed marketing to them isn't going to have the results you want," she states, "Instead, market to where your customers are at right now. If you're talking to overworked business owners, a series of entertaining posts or photos based around the idea of the "office staycation" could increase engagement and customer loyalty (which can, in turn, lead to increased sales)."
3. Start a summer giveaway. Earlier this week, we posted a number of blogs championing the idea of using free giveaways to promote your business. It seems only right that we conclude this week's series of blogs by reiterating that all-too-valuable piece of advice. As our blogs pointed out, there are many benefits to giving your customers free items. Among them is the fact that they allow for customers to try your products before buying them.
Of course, if your products are of the high quality that you purport them to be, chances are that your customers will come calling to purchase them in the future. "Giveaways are a tried and true marketing technique," affirms Nickolaisen, "When done correctly, they can boost sales significantly. If you sell something that goes with a summery theme, then feel free to do a giveaway of one of your products."
At Synergy Marketing, we offer promotional products that make for the perfect free giveaways. To place an order for the promo gift you wish to hand out to your customers this summer, call us at 1-877-748-9884!
Comments Off on 3 Ways To Avoid The Dreaded Summertime Slump