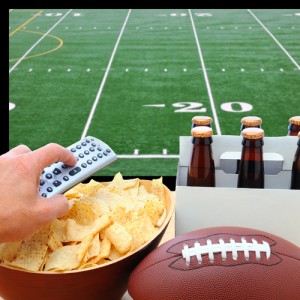 Every year, the Synergy Marketing Blog takes a look at the phenomenon that is the Super Bowl commercial. Year in and year out, viewers of the big game tune in for the commercials as much as they tune in for the game and the halftime special. In fact, sometimes the commercials are more talked about than both the game and the halftime show! And that's because of the history of Super Bowl commercials being highly-financed, over-the-top bits of entertainment that only come once a year.
So what were the best commercials from this year's Super Bowl 50? Here are our five choices:
1. The 2016 Hyundai Genesis commercial starring Kevin Hart. In this 60-second comedic showcase of a father tracking his daughter on her first date, Hyundai showcases their new "car finder" feature that is included with their new Genesis model. Comedian/actor, Kevin Hart is his hilarious self in his role as overprotective dad who uses the car finder feature to follow his daughter and date around, essentially ruining the experience, but making himself very proud.
Check it out HERE!
2. The 2016 Kia Optima commercial starring Christopher Walken. It's hard to not be a fan of Christopher Walken. His amazingly unique voice and demeanour can strike up as much fear as it can laughter. He does both in this ad which depicts him admonishing a man for wanting to blend in with the rest of society, much the way a pair of beige socks might. He urges the man to stand out by trying out Kia's latest model.
Check it out HERE!
3. The T-Mobile "Restricted Bling" commercial starring Drake. This ad makes use of Canadian hip-hop superstar, Drake and his hit single "Hotline Bling". While filming the video for the song, cell phone ad executives begin to provide Drake with necessary changes to the song lyrics in order to promote their brand of cell phone provider that never gives customers what they want. A hilarious take on the ways in which cell phone plans work, the ad showcases Drake's comedic acting chops.
Check it out HERE!
4. The Avocados From Mexico commercial starring Scott Baio. In perhaps the most surprising of this year's entries is a very high-tech and elaborate campaign for Avocados From Mexico. At some point in the future, aliens are taken on a museum tour to learn about human life. Poking fun at such social norms as the use of emojis in text messaging, the aliens discover that Avocados From Mexico were among the greatest aspects of human life as they are always in season.
Check it out HERE!
5. Budweiser USA commercial starring Helen Mirren. The acclaimed British actress provides a stunning monologue about the dangers of drunk driving. To put it more accurately, she delivers a scathing review of individuals who choose to get behind the wheel while intoxicated. "The collective 'we' are dumbfounded that people still drive drunk," she explains, "So I'll sum it up like this: if you drive drunk, you – simply put – are a short-sighted, utterly useless, oxygen wasting human form of pollution."
It doesn't end there. This example of sheer genius gets our award for best Super Bowl commercial this year. Its simplicity highlights the importance of its message. Cheers to Budweiser for sending it!
Here it is:
At Synergy Marketing, we love taking a look at Super Bowl commercials each year. But, we're very well aware that the vast majority of Canadian business owners can't afford such advertising campaigns. This is why we herald the promotional gift. Our experience has shown us that there isn't a more cost-conscious and effective way to promote a small or medium sized business.
To place your order for the promo gift of your choice, call Synergy Marketing at 1-877-748-9884 between 9am and 5pm EST or email us at info@gosynergygo.com! You can also sign up for our Insider E-Flyer Program HERE!
Comments Off on Synergy Marketing's 5 Favourite Super Bowl 50 Commercials