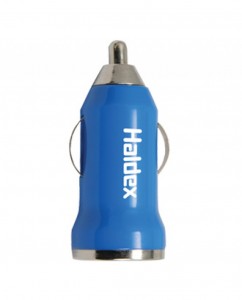 In yesterday's blog, we outlined the idea that there are many benefits of using USB chargers. In today's world, it's probably a "no brainer" to make such a statement. After all, as we mentioned, people use wireless devices, such as smartphones, all the time. That means that our society is pretty used to the idea of using USB chargers on a regular basis in order to provide additional battery power to their devices.
As we highlighted yesterday, Synergy Marketing offers a number of great USB chargers as part of its great promotional products catalogue. Both the USB Power Banks, which allow people to carry power along with them to charge their devices on the go, and our awesome USB Car Chargers, which enable people to plug their devices into their cars' DC sockets to get charges, are widely popular gifts.
But what are the main advantages of giving USB chargers as promo gifts? Here are three:
1. They are compact. In our experience, we find that the small, lightweight, easy-to-carry-around gifs are the ones that have the biggest impacts. This is because they tend to stay with their recipients longer than any other type of gift. When your gift is kept on the person of its recipient, it automatically has much greater advertising power. Consider that your compact USB chargers are great ways to stay in the pockets and purses of your customers.
2. They offer quick solutions. In many cases, when a person is running out of battery power on his/her phone, there isn't a lot of time to find a wall socket to plug it into. Having a power bank on your person saves you a lot of time and energy. As well, USB chargers are known for providing ample battery power in short amounts of time. As most business owners know, saving time means saving money.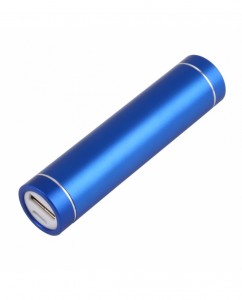 3. They are clutch power-providers. Your USB chargers will always be compatible with your wireless devices. This is true when the electrical outlets available to you aren't compatible with your power cords. Keep in mind that not all electrical sockets are the same. People who are frequent travellers know this all too well. Ebay.com explains how your USB charger can come in handy when you're not in familiar territory.
"The USB charger also has a compatibility advantage over the wall charger," the website explains, "Since electrical outlets overseas differ from those in the United States, North American wall chargers for cell phones are useless in Europe unless the owner has a special adapter. The USB charger needs no adapter. It can use the energy from the traveler's laptop or another personal computer."
As you're now well aware, Synergy Marketing provides the solution to all of your USB charger needs. Our USB Power Banks and USB Car Chargers make excellent promo gifts for the modern-day consumer. To place your order for the USB chargers of your choice, give us a call at 1-877-748-9884 between 9am and 5pm EST or email us at info@gosynergygo.com! And don't forget to sign up for our Insider E-Flyer Program HERE!
Comments Off on 3 Main Advantages Of Giving USB Chargers As Promo Gifts