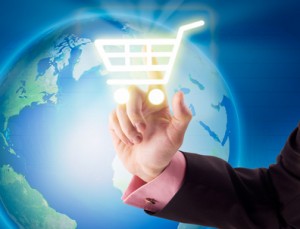 The online presence of a business is integral to its success in 2014. Yes, we've blogged about the importance of promoting your brand online before. But with yesterday's blog highlighting our decision to change our domain name from a dot-com over to a dot-ca, it further demonstrates the need to take advantage of the worldwide web. These days, if you're not online, you're non-existent.
At least, that's what the majority of Canadian consumers believe. It's not even news anymore to report that Canadian shoppers tend to visit company websites long before they visit physical locations. So what are you doing to ensure that your online presence is strong? On Yola.com, a list of ways to promote your business online is provided. In today's blog, we'll discuss that list in an effort to boost your brand recognition.
Build your website. Pretty obvious one, right? You're not truly online if you don't have a website. Yes, social media is important – and we'll get to that – but as Yola.com points out, deciding upon a domain name, creating a compelling homepage and offering easy-to-follow navigation are key ingredients to making your business website work for you. Don't forget the all-important contact page either!
Get your business on Facebook. This tip has been listed countless times on the Synergy Marketing Blog. And it's something that we practice on a daily basis. Yola.com reveals that Facebook currently has 25 million active small business pages. In other words, being on Facebook is practically a mandatory step to take in the business-promoting process these days.
LinkedIn for your business professionalism. According to Yola.com, "LinkedIn is a great professional online presence to have, connecting you to potential customers as well as colleagues and others in your industry." Consider it your online business card. It's important to be able to connect with your clients and colleagues, so be sure to create a business page that includes your contact details.
Use a location-based service, if your business is location specific. Yola.com explains a "location-based service" as one that allows users to search for specific types of businesses in specific locations. You can also read reviews on these businesses. Yelp is used as one of the most popular examples. It works to influence buying decisions. So you may want to put your business on Yelp and ask your top customers to review you.
Be an expert – contribute to a blog in your industry. Blogging is yet another very popular tip found in many of our blogs. Go figure, right? If you're an expert in your field – and you know you are! – share your expertise with others. Not only will contributing informative material help build your status in your industry, but it will work to get your website many new visitors through being picked up more often in search engines.
At Synergy Marketing, we post our blogs to our Facebook page every business day of the week. So, in many ways, the above mentioned tips can work in conjunction with each other. Nothing quite helps a business like placing links to its website in as many areas as possible. For more information on how to promote your business – especially with our amazing promotional products – contact us at 1-877-748-9884.
Comments Off on Online Business Promotion: A Modern Day Necessity