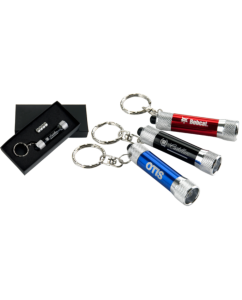 For many business owners across Canada, the question that represents the title of today's blog is one that is met with rolled eyes. It's okay. We understand. How could a pen, water bottle, key chain or flashlight with your company logo on it really help your business to succeed? We know that this is a question that many an entrepreneur has had on his/her mind. But, we also know that it is one that has more than one answer.
How can promo gifts really help to grow your business? Firstly, it's important to remember that they have incredible lasting power. Those aforementioned products are items that are used by all types of people each and every day. When you hand someone one of those items bearing your company's name and logo, you offer your brand the opportunity to be recognized on a daily basis for many months to come.
Promo gifts also help your business to save money. Consider the fact that investing in this advertising strategy is far less expensive than traditional modes of advertising. Television commercials, radio spots, print ads and billboards all require quite the marketing budget. And, in the long run, what's their payoff? How often do you think about the commercials you see every day? How often do you use the items we pointed out earlier?
What makes Synergy Marketing's promo gifts so special? We provide the best promo products in our industry! It's a bold statement to make, but it is one that we stand behind confidently. It's important to provide your promo gift recipients with high-quality items because they will be associated with your business. And you never want to give off the impression that what you have to offer is of poor workmanship.
We also have a vast selection of great gifts! Choose from pens, USB chargers, letter openers, wine stoppers, rulers, markers, flashlights, key chains, knives and so much more! Each of these items is regularly used, but there is a technique in choosing the right one for your target audience. The friendly and experienced sales reps at Synergy Marketing can definitely help you to make the right choice!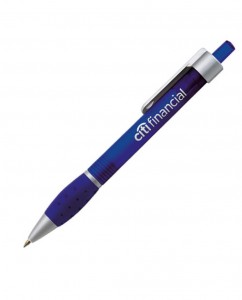 It is, after all, important to select gifts that will be the most effective in strengthening your brand image. "Keep in mind the niche you're hoping to target," advises Elle-Rose Williams on HuffingtonPost.com, "For example; t-shirts, caps and sweatbands are often great if you're a fitness brand or a gym. Desk supplies and stationary usually work better if you're targeting businesses or corporate niches."
Williams also notes that it's important to not "over brand". In other words, subtle products that are actively used are often quite effective. Pens, for example, are used by pretty much everyone, no matter what industry they're a part of. "The more people who become aware of your brand – the better results you will see in business and sales," says Williams. So why wait any longer to order promo gifts to make more people aware of your business?
To place your order for the promo gift of your choice, please don't hesitate to call Synergy Marketing at 1-877-748-9884 between 9am and 5pm EST or email us at info@gosynergygo.com! You can also sign up for our Insider E-Flyer Program HERE!
Comments Off on Isn't It Time You Invested In Promo Gifts To Grow Your Business?