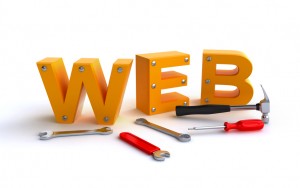 Here we are in the second week of December – deeply entrenched in the holiday shopping season. Undoubtedly, no matter where you are in Canada, the shopping malls are crawling with people searching for gifts for their loved ones. Don't think, however, that just because the malls are crowded, there aren't a lot of people shopping from the comforts of their own homes. Online shopping continues to grow in popularity, especially at this time of year.
Naturally, it makes sense to allow your customers to make purchases directly from your website. But just because you allow for your website's visitors to buy from you online, it doesn't mean that they will automatically be inclined to whip out their credit cards. It's important to develop a reputation as a reliable business. After all, with all of the fraud that has occurred via online shopping, you don't want to gain a bad reputation.
So how do you prove that your company is reliable? On ConversionXL.com, Peep Laja asks business owners to consider the following scenario: "Let's say you're walking down the street. A twenty-something dude comes up to you – 'hey, are you interested in a new iPhone 5? I'll sell it to you for $20'. He pulls it out of his pocket and it looks legit. What do you do? My guess is that you won't buy it – even though the price is amazing and you know it's a good product."
Laja insists that a lack of trust is the reason that most people won't buy an excellent product at a very inexpensive price. The idea that there must be something wrong with it or that the offer is too good to be true quickly arises. Your website needs to be designed in such a way that it is viewed as being trustworthy. According to Laja, web design matters because "people judge the book by their cover and your website by its design."
"If you designed your website yourself and you're not a designer, it sucks," he insists, "Like many others before him, Dr. Brent Coker studied the impact of attractive websites on human behaviour. (He concluded that) websites that are more attractive and include more trimmings create a greater feeling of trustworthiness and professionalism in consumers."
Does your website design give off a trustworthy impression? On Web4Business.com, Ivana Katz reiterates the importance of having your website make customers comfortable. "Unfortunately many people are still afraid to shop on the internet because they've heard horror stories from their friends and colleagues who have lost money in various online scams," she reveals, "In order to convert visitors into paying customers, you need to prove your credibility."
According to Katz, the more professional the design of your website, the more likely it is to earn the trust of online shoppers. So how do you pull this off? "Ensure your website is clean, easy to read and navigate," she advises, "You need to make sure your visitors can find what they are looking for. Most websites either display their navigation bar on the left or at the top. And since most people are used to this type of navigation, it's best to stick with it."
At Synergy Marketing, we believe strongly in having a professional website for the purpose of proving a company's reliability. Earlier this year, we had our company website revamped to showcase a cleaner, sleeker and more professional look. It's very easy to navigate through pictures of the various promotional products that we have to offer. However, for more information on our products or to place an order, we encourage you to give us a call.
Just dial 1-877-748-9884!
Comments Off on The Importance Of Website Design For Reliability