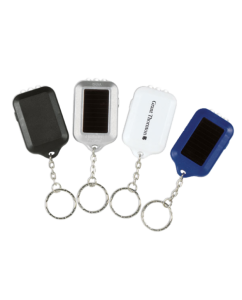 Okay, Canada. You have a solid week and a half of holiday shopping still left to do. And that means that business owners everywhere still have plenty of time to turn their new customers into loyal ones. As we've been discussing on the Synergy Marketing Blog for weeks, the holiday shopping season always gives business owners plenty of opportunities to grow their customer bases. It all comes down to how impressed people are when they visit your store.
For many years, promotional gifts have impressed the socks off of Canadian customers. Especially during the holiday season, when people are in the spirit of giving, the act of giving a promotional gift to a shopper is most often met with great appreciation. As we've often asked, who doesn't like getting something for free? Over the course of the next couple of weeks, you'll definitely want to take advantage of a promo gift campaign.
On Shopify.ca, Shilpi Tomar asserts that the busy holiday shopping season is the perfect time of year for small businesses to use personal approaches to business advertising. She notes that larger retailers put a lot of money into their advertising campaigns, making it seemingly hard to compete. This is where promo gifts give smaller businesses a competitive edge. They help to develop personal bonds with their customers.
"The National Retail Federation predicts holiday sales to increase 4.1% (to $616.9 billion) this year, a full percentage higher from last year," she writes in an article from 2014, "With a huge opportunity for profit, large retailers are fighting tooth and nail for consumers to spend their holiday budgets on their businesses…To take on larger retailers who are looking to win over shoppers with low prices and free shipping, as a small and medium-sized business, you can turn to more personalized and creative ways to promote your store on a budget."
The personal approach, it should be reiterated, is one of the best ways to compete with bigger businesses. Usually, larger corporations are simply too big to take the time to get to know each of their customers personally. When you hand promo gifts to your customers, it allows you the opportunity to learn names, likes and dislikes as well as other information that will help you to cater to their needs in the future.
With this, you can establish a relationship that turns into loyal patronage. Keep in mind that promo gifts are a lot more than simple advertisements for your company. They are handy and useful items that can come into play in the lives of your customers on a daily basis. Consider the power that a key chain, pen, flashlight or water bottle that bears your company name and logo can have.
At Synergy Marketing, our many years of experience tell us that it's well worth it to invest in promotional products to advertise your business. It's important to remember, as well, that when compared to traditional modes of advertising (television commercials, radio spots, prints ads, billboards), promo gifts are so much cheaper! It's hard to beat an advertising strategy that has proven to be very effective and cost-efficient at the same time.
If you are not yet handing out promo products to advertise your company, there is no better time than now to get started. Contact Synergy Marketing today to discuss the promo gift that would best advertise your brand. We have so many to choose from! Simply call us at 1-877-748-9884!
Comments Off on The Power Of The Promo Gift During The Holidays