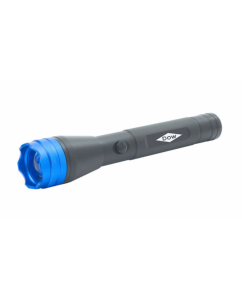 At Synergy Marketing, we offer a wide array of sensational promotional products. For many years, they have been helping Canadian business owners to gain greater acclaim amongst the members of their customer bases. Inevitably, those greater impressions generate more sales, new customers and numerous referrals that keep the companies growing. It has been proven time and time again that promo gifts are part of marketing strategies that work. And that's no April Fools' joke!
What makes promotional gifts so effective? Well, it's important to consider the return on investment. Promo products just so happen to be among the most cost-efficient methods of marketing that you can find. Especially when compared to television commercials, billboards, radio spots and print ads, promo gifts are incredibly inexpensive. You can't really get much more bang for your buck than when you invest in promotional products.
What are the most popular promo gifts to give out? At Synergy Marketing, we provide you with the best promo products in the business! We find that our most popular items include pens, water bottles, wine stoppers, USB chargers, markers, tools, sunglasses, key chains and knives. However, this is nowhere near an exhaustive list. We could go into great detail about our many other popular gifts. Flashlights, it should be mentioned, has long been a top seller.
What makes flashlights so great? Consider the fact that they come in handy in a variety of different ways. They can be used to see around your home when it's late at night or when there is a power outage. They can be kept in your car for use in the event of car trouble under dark skies. They can be used outdoors when searching for lost articles. Obviously, this list of uses could go on and on.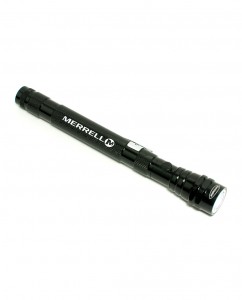 On ManMakesFire.com, lover of the outdoors, Chris Maxcer lists a number of reasons that flashlights make such great gifts for men just like him. For starters, the flashlights that come along with your smartphones, he insists, simply don't cut it. "Every man likes a quality flashlight, and while the app on your phone is handy, it's weak, fragile, and drains the life from your phone's battery," he writes.
Maxcer also points out that receiving a flashlight as a gift is a lot more enjoyable than having to buy one yourself. "Buying a flashlight for yourself is a tough purchase unless you have an immediate need," he points out, "but half the point of a flashlight is being ready when you least expect it." The most significant highlight about flashlights that makes them such great gifts is that they provide protection.
"Flashlights can be used for home security," Maxcer notes, "and manly men like to have home protection options, even when they know the odds of a situation are slim. That's just being a man, though — being prepared." At Synergy Marketing, we're prepared to offer you a wide array of promotional flashlights to choose from. Check out the Flashlights section of our catalogue and let us know which one interests you most.
To place your order for the flashlight of your choice, call Synergy Marketing at 1-877-748-9884 between 9am and 5pm EST or email us at info@gosynergygo.com! You can also sign up for our Insider E-Flyer Program HERE!
Comments Off on What Makes Flashlights Such Great Promotional Gifts?