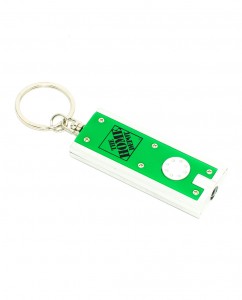 How can you tell if a company has done a good job advertising itself? There are probably many different answers to this question. But, we're willing to bet that there is a common theme running through them all. And that is one of familiarity. How familiar are people with the companies that are out there? How recognizable are they? The more recognizable a company is, the more familiar people get with it. These are the signs of good advertising.
How familiar are people with your brand? How recognizable is your company in the public eye? What are you doing to ensure that your business becomes more recognizable? If you ask us, here at Synergy Marketing, the answer is simple. Promotional products have long been used to spread the word about businesses of all sizes. And they remain some of the most popular ways to do so today!
"Traditional forms of advertising, such as Promotional Products – are still going strong," reveals Elle-Rose Williams on HuffingtonPost.com, "Whilst many people may have assumed that this form of advertising and marketing was dead in the water – the opposite is, in fact, true as promotional products are still an incredibly powerful marketing tool…Promotional products allow people to see your brand, associate your brand and recognise your brand."
Obviously, recognition is important. Consider the fact that the majority of promotional products are used on a daily basis. Pens, water bottles, key chains and notepads are among the best examples. Not only do they provide constant reminders of your business to their recipients, but they help to develop brand recognition with everyone who comes into contact with the recipients who use them.
Williams writes that you can maximize the advertising potential of your promotional gifts if you keep in mind the audience that you're trying to target. "T-shirts, caps and sweatbands are often great if you're a fitness brand or a gym," she explains, "Desk supplies and stationary usually work better if you're targeting businesses or corporate niches. Try not to make the item 'over branded' too – a product that is subtle and will actively be used will be much more effective."
On BusinessKnowHow.com, Tim Parker points out that your employees should always be on your list of promotional product recipients. They will be the most willing to showcase your logo to the public and increase its ability to be recognized. "Your employees…working trade shows or county fairs, should be outfitted in matching shirts, hats, or whatever else is appropriate for the setting," he advises, "That is a smart use of logo emblazoned clothing and serves the advertising purpose without looking forced."
Of course, your customers should not be strangers to receiving free promo gifts from you. Who doesn't like getting something for free? The very gesture, itself, is often enough to endear your company's patrons to continue to support you. This is yet another way that promo gifts can help you to be recognized. Being known as a "generous brand" can go a long way in securing you a loyal customer base.
At Synergy Marketing, we offer the best promo products in the business! You can choose from pens, key chains, flashlights, water bottles, rulers, markers, wine stoppers, travel mugs and so much more! Give your business the opportunity to become more recognizable in the public eye using one of the most effective and cost-conscious advertising methods around. To order the promo gift of your choice, call us at 1-877-748-9884 today!
Comments Off on Why Are Promo Gifts Such Important Marketing Tools?